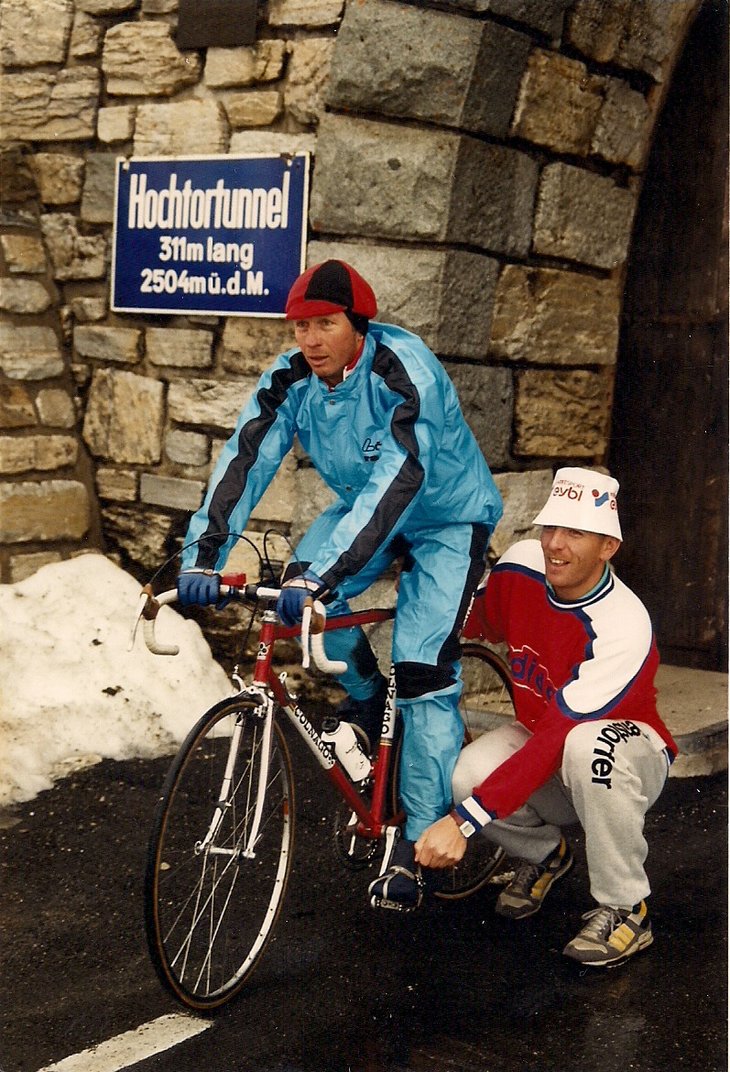 Manfred Guthardt 1988
Back in 1988, Manfred Guthardt, a sports medicine specialist from Linz, came up with the idea to cycle around Austria on his road bike, staying as close to the border as possible all the way around. Guthardt needed nine days to complete the feat, but he spent a lot of that time sleeping at night, since he broke up the challenge into a series of daily stages.

Back then, Manfred cycled along every single road in the country that was either directly on the border or closest to the border and ended up covering about 2600 kilometers. Today's Race includes many, but not all, of those same roads.
THE 2008 ATTEMPTS
In August, 2008, one of Austria's best up-and-coming stars, Christoph Strasser, followed in Guthardt's pedals and completed the historical route in just over 100 hours.

In October 2008, Gerhard Gulewicz also attempted to cycle the same route around Austria. He was not able to complete his loop, however, due to unfavorable weather conditions along the Großglockner Hochalpenstraße.
EXPANSIONS 2013, 2014 and 2020
In the year 2014 the Race were expanded by the Race Around Austria 1500. In 2014 the Race Around Austria CHALLENGE were founded and 2020 the inaugural UNSUPPORTED CHALLENGE takes place.